my cousin anya shared her secret vegetable terrine recipe with me.
she's made this for several family get togethers and i am always embarrassed by the portion of this dish that i eat. but it's just so good. so, i decided to share the joy and make it for our new year's party.
the recipe starts out by roasting some eggplant, zucchini, and bell peppers in the oven.
while that's cooking, you make the basil goat cheese spread.

then begins the layering. it's all pretty straightforward.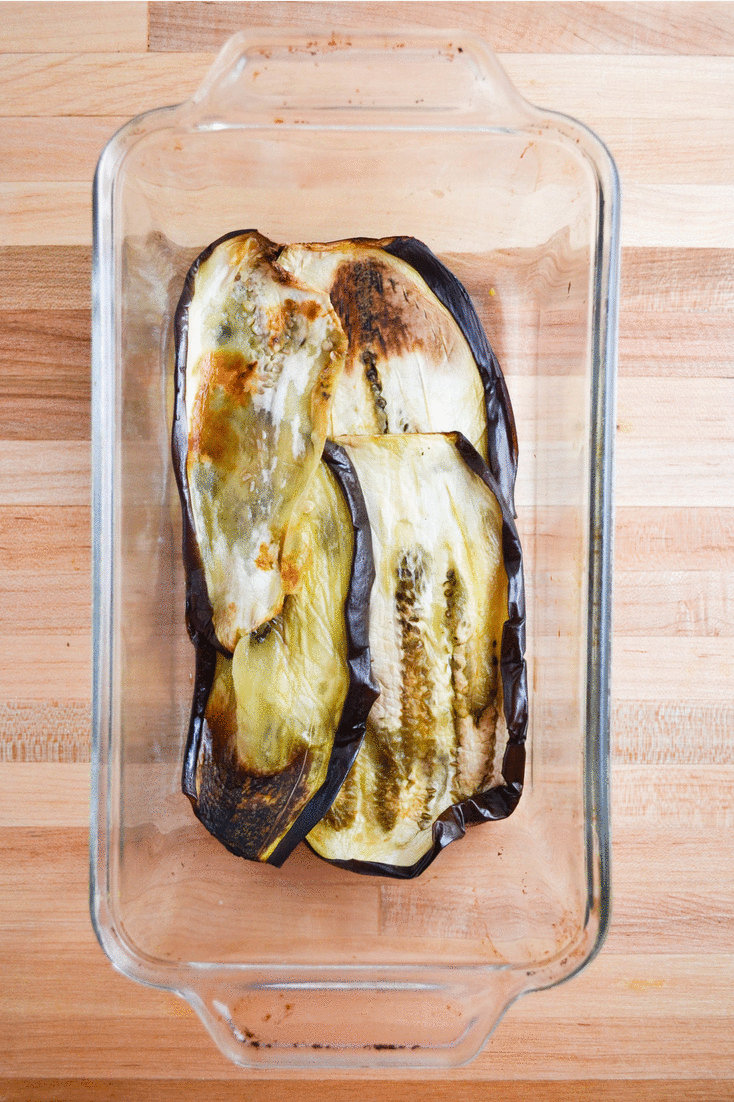 and after a couple hours in the refrigerator, the vegetables and cheese meld together and form a loaf that looks like this:
Roasted Vegetable Terrine with Goat Cheese
Prep time:
Cook time:
Total time:
Ingredients
2 large eggplants, sliced into ½ inch thick slices lengthwise
4-5 zucchinis, sliced into ½ inch thick slices lengthwise
3 bell peppers (red, orange, or yellow… or a mix of these), tops cut off and seeds removed
olive oil
salt
8 ounces of goat cheese
large handful of basil
Instructions
Preheat oven to 425.
Place eggplant, zucchini, and peppers on baking sheets. Drizzle with olive oil and salt, and bake for 25 minutes.
While the vegetables roast, make the goat cheese spread. Using a food processor, chop up your basil into medium sized pieces. Add the goat cheese and pulse the food processor until you've got a good blend.
Once peppers have cooled, scrape the skins off the with a knife. Try not to mangle it too much, but it's okay if it comes apart in a couple different pieces. Slice each pepper in half.
Next, take a bread baking dish and start layering: eggplant, zucchini, pepper, goat cheese. Repeat again. If you have additional vegetables, keep layering. On top of the last layer of cheese, you want at least another layer of eggplant. Note that when you serve this, you're going to flip it over, so use your prettiest piece of eggplant on the bottom and save the more torn up pieces of the top.
Cover the dish with plastic wrap and put in the fridge with some weight on it. This will help it all meld together. I used a bag of potatoes and a water pitcher. I'm sure there are better options. It should stay in the fridge for 8 hours minimum to set. The more the better.
Recipe rephotographed July 2014.
4 Comments