it's silly to make mashed potatoes the week of thanksgiving, isn't it? well not when you live with jason cassidy [insert jason rolling his eyes at me and his entire family here].
the norwegian salmon at the grocery store looked too good to be able to walk past, and then i stumbled upon a unique mashed potato recipe. and dinner was born.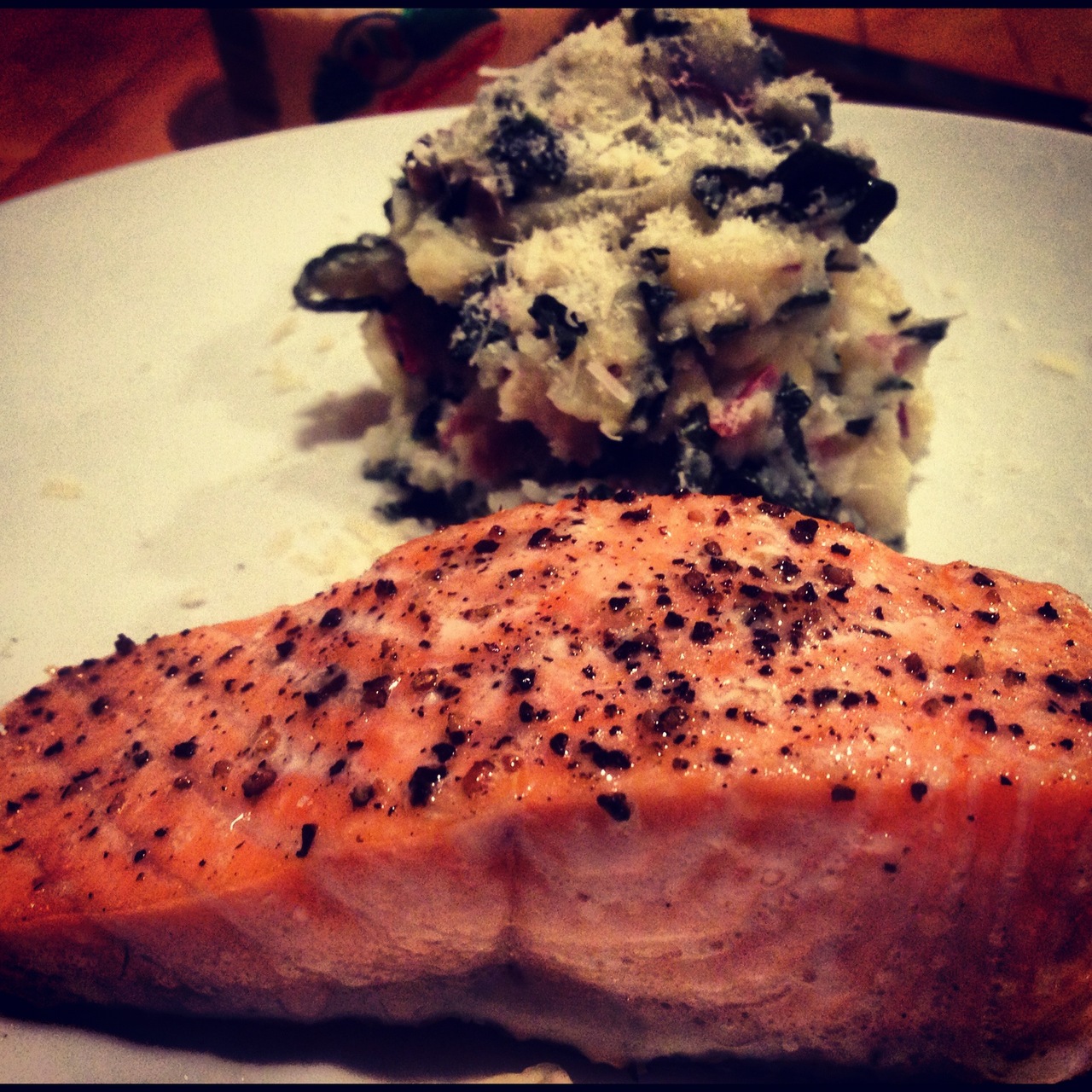 Salmon with Kale Mashed Potatoes
Ingredients
For the potatoes:
20 small fingerling potatoes, peeled
1½ tablespoons butter
3 tablespoons cider vinegar
½ teaspoon kosher salt
3 tablespoons milk
2 cups kale, chopped
2 garlic cloves, minced
parmesan cheese, as garnish
For the salmon:
1 tablespoon butter
4 salmon filets, deboned
salt and pepper
Instructions
For the potatoes:
Boil the potatoes for 10-15 minutes, until soft.
In a large bowl or mixer, mash together the potatoes with 1 tablespoon butter, vinegar, and salt. Add in milk.
In a medium pan, melt butter and saute garlic and kale until wilted.
Stir kale into potato mixture. Add vinegar, salt, and pepper to taste. Serve with a little parmesan cheese as garnish.
For the salmon:
Preheat oven to 400.
Melt butter in small pan. Place salmon fillets on baking dish and rub with butter. Season with salt and pepper.
Bake for 15-20 minutes.
potato recipe adapted from edible perspective.