I'm going to attempt the impossible: making turnips sexy.
It's really too bad that turnips are bastardized and misunderstood, because deep down inside, they are delicious. They're a root vegetable and should be treated with the same respect as carrots or parsnips (do parsnips get respect?). Or—I'm just going to say it—they should be on the same level as potatoes.
But they're not, I think primarily because people don't know what to do with them. My favorite turnip recipe is to simply braise them in butter with their greens, but when we received a couple Hakurei turnips in our CSA box last week, I decided to give you something new.
Hakurei turnips are typically small and manage to be both slightly sweet and slightly bitter at the same time. They're delicious raw, but when cooked, they develop an almost buttery flavor. It's when turnips meet goat cheese that something magical happens. From the outside, it seems like you're looking at a plate of mashed potatoes. But when you taste them, you realize you've got something more.
Kind of like making mashed potatoes, you'll start by boiling the turnips. Once they've softened, you'll mash them and mix them with goat cheese, salt, and pepper. Alone, mashed turnips are a lovely side dish for fish or chicken, but to make these guys truly sexy, you'll want to add some wilted turnip greens underneath (never throw these away!) and some caramelized leeks on top.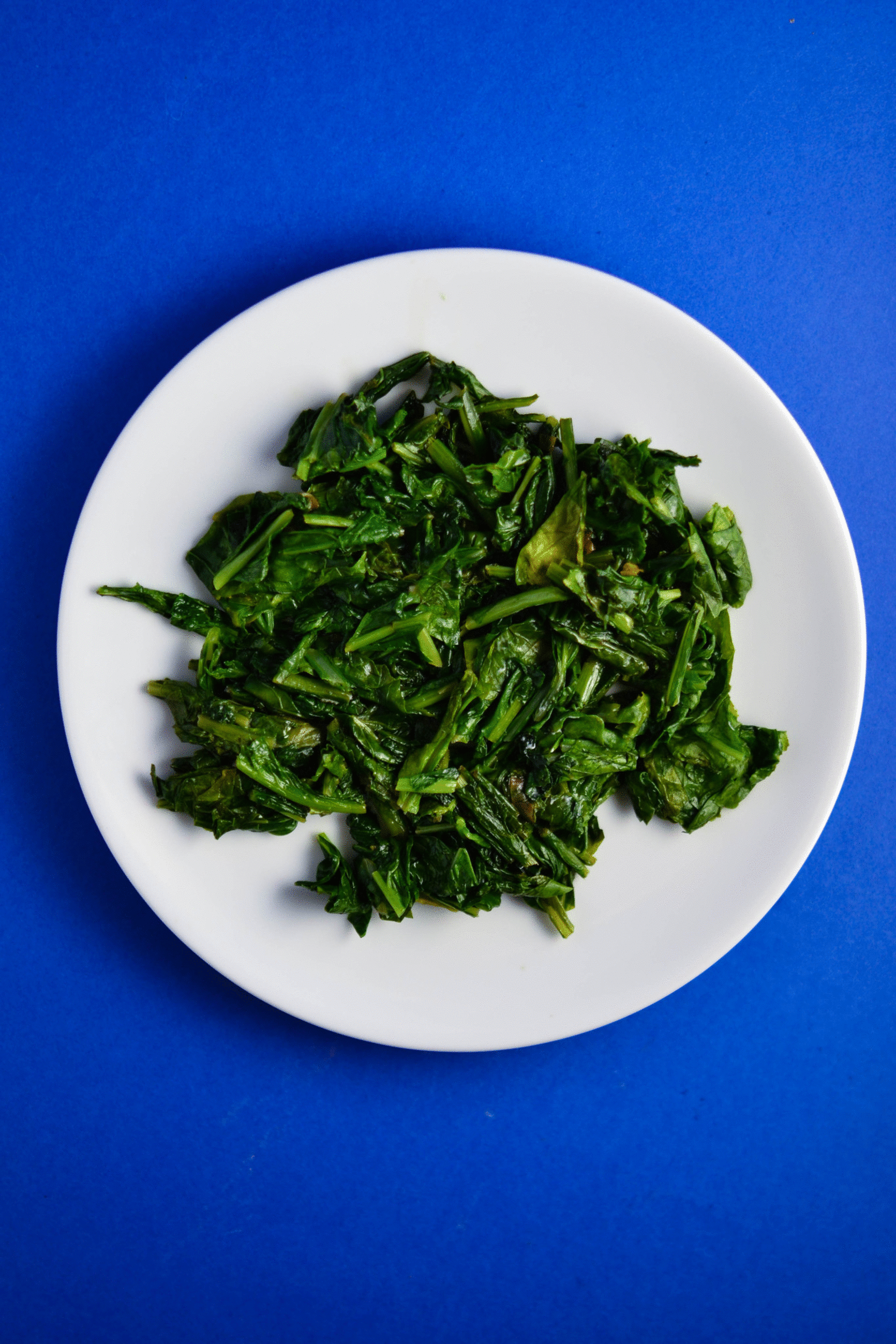 Even if you've never liked turnips in the past, I beg you—try this recipe. The turnips deserve it.
Mashed Turnips with Goat Cheese and Leeks
Prep time:
Cook time:
Total time:
Ingredients
1½ pounds small to medium sized Hakurei turnips with greens, turnips cleaned and greens coarsely chopped
2 tablespoons butter, divided
2 spring garlics (or 4 garlic cloves), chopped
2 leeks, green parts removed, split lengthwise then chopped
3 ounces goat cheese
Kosher salt
Freshly ground black pepper
Instructions
Bring a large pot of heavily salted water to boil. Add turnips and cook for 25-30 minutes, until soft.
Meanwhile, in a medium saucepan, melt 1½ tablespoons butter over medium heat. Add garlic and leeks and cook, stirring occasionally, until they start to brown, about 10 minutes. Add salt and pepper to taste. Transfer to bowl.
In same pan, melt remaining ½ tablespoon butter. Add turnip greens and cook until they wilt, 2-4 minutes. Add salt and pepper to taste.
When turnips are soft, drain water. Let turnips cool for 5-10 minutes and release some extra liquid. Drain this liquid as well, then mash until no large chunks remain. Alternatively, you can pulse a couple times in a food processor. Stir in goat cheese and mix until well integrated. Add salt and pepper to taste.
To plate, place greens down first, top with mashed turnips and then leeks.
6 Comments